This is in New York
A pioneering idea, the use of the giant screens of the world's largest multimedia square to share art with the general public.
News Art; Travel in New York city, United States, 18-11-2017 -
The continuity of the multimedia exhibition of Santiago Ribeiro in Times Square in New York in the international press. There are many international members of social communication that have made reference to the show of Santiago Ribeiro in the giants "screens" of New York.
In addition to the large personal investment some sponsorship comes from the Bissaya Barreto Foundation, Coimbra House Mayor and the North American MagicCraftsman Studio.
Times Square Thomson Reuters sign
Times Square's Nasdaq OMX Group
Portuguese surrealist painter Santiago Ribeiro continues with the impressive multimedia exhibition in the giant screens of Time Square in New York, the show is already in the fourth month.
The founder and promoter of International Surrealism Now is now planning for the next phase of Surrealism Now exhibitions in Portugal in the center region. There are already several spaces for the end of 2017 and 2018.
The Times Square pieces are part of the International Surrealism Now group exhibit, an ongoing project that Ribeiro began in 2010 to showcase the work of surrealist artists from all over the world. He conceived the International Surrealism Now movement in Coimbra with a major exhibit organized by Bissaya Barreto.
As Ribeiro continues planning the project's next phase, he is testing innovative exhibition spaces such as Times Square. His ambition for Winter 2018 is to launch the largest world exhibition of contemporary Surrealism art in Europe. The initial exhibit of paintings, drawings, digital art, photographs and sculpture -- with more than 100 artists from 48 countries participating -- is expected to be shown at several museums, monuments and public spaces throughout Portugal.
International Surrealism Now - Full Service


The power of the press below:
All international press about the fusion of Surrealism Now exhibition and Santiago Ribeiro art at Times Square giants screens (from 2017 to 2018) - click on the links
from New York and United States
from United States and more international news Don 411 New
; Forex TV
; San Francisco Chronicle
; Supply Chain Dive
;
Couth Magazine
;

B

estSeller Magazine
; Web 2.0 Journal
; a Rain of Thought
; Sightseers`Delight
; The Business Journals
;

Olympia Journal
; Broadway World
; National Geographic
;
tripadvisor
;
World News.Easy Branches

; Digital Journal
; NEXT STOP magazine

; SouthCarolina Magazine
; Live Wire Reporter
; Eandt News
; Maine News Reporter
; Wisconsin Chronicle

; Tripura Newspaper
; NCR online Journal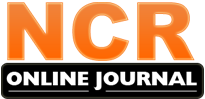 ; Get News
; MEERUT REPORTER

; Maria Liberati food and travel news
; MENAFNews
; SPi World News
; ForwardGeek news
; Magazine GREZOO
; The Woven Tale Press

;
M
y Long Lines
; Paris Guardian
; Paris News.Net
;
International Travel News
; cbsport.org
; MANUFACTURING MIRROR

; Broadcast Communications news

; EXPRESS DIGEST

; Bills insider
; MAINLINE media news
; Live Post

; Travel Trade
; Daily Released

; XUL News

; The Social Magazine
; Breaking Property News
; Amira News

; WesternRelease
; Wwnt Radio
; Consumnes Connection
; News Buzz

;
The Ola The Edge
; STYLEMULBERRYSALE
;
RocketNews
;
latinheat
;
elmundoboston

;
archiecho

;
lexisnexis

;
worldnews
;
southernstandard
;
artistsfineartgallery
;
gosporttimes
; avnation.tv
;
yahoo
;
St. Louis Post-Dispatch
;
s4story
; startupshire
; vmsd
; lifestyle.asialogue
; soccerout
;
qontent.asia
;
​